Principal Letter 8/28- Schedule and Start of School Info
Posted: | Updated: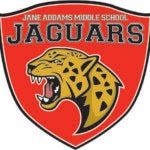 Dear JAMS Families,
We hope that you have had a wonderful summer. With school starting on September 6 we are working hard finalizing schedules and preparing to welcome back our students! At JAMS we send out weekly electronic communications that include academic information, important announcements from Seattle Public School and upcoming events.
We have sent this letter via text, email, and have posted on our website. If you did not receive this letter via text (Talking Points App) or email, please contact the JAMS office jams@seattleschools.org so that we can update your information.
As we start the 23-24 school year JAMS remains focused on Inclusionary Practices. Our educators continue to strengthen their skill in both supporting and challenging each and every student every day in the most inclusive classrooms as possible.
This year JAMS is also having Advisory every day. Advisory is a place where students will develop community and learn specific Social Emotional Skills aligned to the national and state standards. Each week we will share (via this letter) what SEL skills students are working on in hopes that your family can discuss and learn together. Consider Advisory as the home base for your family. In a big school a student's advisory teacher will be the connection that students see each morning, and their advisory will be the group of students that they get to know and hopefully depend on throughout the year.
Check out our website
We will continue to post information prior to the first day. On our website you will find our school supply list, teacher information, and up to date calendars.
6th Grade and New Student Welcome, Thursday, 8/31, 3pm
All new to JAMS students of any grade are invited to JAMS on Thursday, August 31st from 3-4pm. Our student leaders have planned tours and a get to know JAMS event. This is a student only event. Students should meet at the front of the school.
Schedules
We are in the process of finalizing student schedules. All schedules will be available on the Source on Tuesday, September 5. Students will also receive a copy of their schedule on the first day of school during advisory. Advisory lists will be posted inside our building on the first day of school.
Our schedule is complex, and electives are not guaranteed. All students will receive updated schedules on the first day of school. We will not make schedule changes during the first three days of school unless there is an error in a core class (Math, Language Arts, Science, and Social Studies). Students will learn the schedule change process during the first week, and we will support them in initiating possible schedule changes. We will do our best to honor student elective choices, but 8th graders have priority.
School Supplies
We ask that al students come to school daily with a backpack, their SPS issued computer, and other basic school items. Students will receive their SPS computer during the first month of school. We try to keep our school supply list small.
Students should have:
Backpack
Headphones/earbuds
Pencils/erasers
Pens (blue or black)
Pencil pouch
Composition books (2 lined, 2 graphing)
Either one small binder with dividers OR 6 folders with pockets
We will have school supplies available in the main office for any student who needs them. In order to support all students and classrooms we are asking for donations for supplies. $50 is recommended, but pay as you are able. You can pay and/or donate through the SPS School Pay System. 
We also welcome donations of supplies in the main office. Most needed supplies are pencils, composition books, colored pencils, pencil pouches and glue sticks.
Cell Phones
Jane Addams is an "Away for the Day" Cell Phone/Technology school. We want our young people to connect with each other, not with devices. If you need to reach your student during the school day, our office number is 206-252-4500; we are happy to pass notes onto students. Students may also come to the main office if there is a need to check in with a family member during the school day.
Breakfast and Lunch
Unlike many elementary schools, breakfast and lunch is not automatically free at JAMS. For the 2023/24 School year breakfast will cost students $2.50 and Lunches will be $3.50. We encourage ALL families to apply for free and reduced-price lunches. Eligibility comes with additional benefits such as college and field trip scholarships. Please come to our main office with any questions, or assistance filling out an application. Free and Reduced Lunch Application.
Save the Dates
Check our website for additional important dates throughout the year but be sure to get these key dates on your calendars now
September 21 6th Grade/New JAMS Family Night, 6:30-7:30
October 2 & 3 Picture Days
October 12 Fall Curriculum Night, 6-9pm
October 25-October 27 8th Grade Camp
November 9 6th Grade/New JAMS Family Night, 6:30-7:30
January 26 Student Led Conferences
February 29 6th Grade/New JAMS Family Night, 6:30-7:30
May 9 6th Grade/New JAMS Family Night, 6:30-7:30
We are looking forward to the 2023-2024 school year!
Student Support Contacts
6th Grade Support
Last Names A-L Counselor Counselor Ms. Leanne lacastillo@seattleschools.org & Assistant Principal Benz mmbenz@seattleschools.org
Last Names M-Z Counselor Ms. Yasmina yhscally@seattleschools.org & Assistant Principal Kapasi tekapasi@seattleschools.org
7th Grade Support
Counselor Ms. Yasmina yhscally@seattleschools.org & Assistant Principal Kapasi tekapasi@seattleschools.org
8th Grade Support
Counselor Ms. Leanne lacastillo@seattleschools.org & Assistant Principal Benz mmbenz@seattleschools.org
Sports and After School Clubs
JAMS school-sponsored fall sports are girls' soccer and co-ed ultimate frisbee. Tryouts will be the week of September 11th. Paperwork is due by September 8th via Final Forms.
JAMS is in need of a girl's JV soccer coach. If interested, please contact Tahera Kapasi at tekapasi@seattleschools.org. Practices are twice a week, with games held on Saturdays.
After school clubs and activities will begin in October. More information to come.