About
Jane Addams Middle School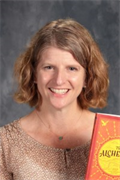 Jane Addams Middle School (JAMS) opened as a comprehensive neighborhood middle school in September, 2014. The school launched with a dedicated and highly skilled team of educators who are excited about the opportunity to be a part of the Jane Addams community.
School Mission and Vision
Mission: JAMS is a community-centered, collaborative team, actively engaging students, families, and staff in a middle school experience dedicated to academic, social, and emotional growth for all.
Vision: Everyone achieving, everyone accountable, everyone growing and learning–all the time.
We are committed to:
Academic and social-emotional growth for all students.
Data-based decision making.
A dedicated and highly skilled staff that wants to be part of Jane Addams Middle School.
Avenues for student initiative, contribution, and leadership.
Creating and maintaining a safe, secure, inclusive and nurturing environment for all.
Continuous engagement with the entire community.
Dynamic structures and processes to meet the ever-changing needs of our community.
Our History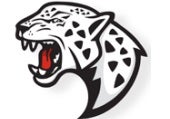 Opened in 1949 as part of the Shoreline School District, Jane Addams Junior High was annexed into Seattle Public Schools in 1954. The building was originally designed to serve as a community center for the north end as well as a school, so a fully professional stage was included in the auditorium.
The superiority of the auditorium was demonstrated when the University of Washington signed a lease agreement to use it after Meany auditorium on campus was demolished after earthquake damage in 1965.
Jane Addams became a middle school in 1979, when 9th grade students were moved across the street to Nathan Hale. The building closed as a middle school in 1983 and was leased to various tenants. In 1985, the Summit K-12 alternative school moved to the building. Most recently the Jane Addams K-8 program (now named Hazel Wolf K-8) resided in the building. That program has now moved to their new home on the Pinehurst School site.
In September, 2014, Jane Addams Middle School (JAMS) opened as a comprehensive neighborhood middle school, the first new secondary school in the district in 40 years. Opening the school added capacity for 960 additional middle school students.